Nestlé UK Ltd
NESTLE-UK&I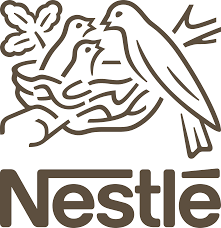 | | |
| --- | --- |
| Country | UK & Ireland |
| Webpage | – |
| Contact person | Andy Griffiths |
Nestlé UK&I is one of our key markets, with over £2.5bn sales to 97% of the population, 8300 employees across 12 factories and 3 distribution centres. Nestlé UK&I has been focused on reducing the environmental footprint of our operations for a number of years, delivering a reduction in GHG emissions/T by >60% , water use/T by >63%, since 2007 and achieving zero waste for disposal from 2015. We have also been focusing on reducing the footprint of its agricultural supply, working with our liquid milk farmers and other key partners, to train and incentivise the implementation of nature-based solutions. We are now working with partners to extend the learnings from this programme to bring in further cross sector collaborators to both extend the scale of impact across the landscapes within which our dairy farmers are based as well as create new programmes covering our arable supply.
Working with government agencies, NGOs, farm advisors, farmers and land managers, we are helping to shape further research, innovation and policy opportunities to accelerate the pace and scale of regenerative solutions.
WP1: in T1.2, we will support the baseline of climate performance. In T1.3, contribute to knowledge exchange, mainly where our own supply chain is concerned. In T1.4, we further will contribute to complementing the knowledge reservoir and the systemic solutions developed at sourcing district scale.
WP3: in T3.1, we will support our local partner organisation in piloting solutions towards climate neutrality on Lead Commercial Farms and in T3.3, the evaluation of the impact. Finally, in T3.3, we will participate in peer-to-peer learning activities from Lead Commercial Farms to Replication/Outreach farms.
WP4: in T4.1, develop and validate systemic scaling approaches. In T4.1, we also will be working on the business models for our local sourcing district transformation. Further, in T4.1, we will evaluate the carbon reduction and removal platform.