Société des Produits Nestlé S.A.
NESTLE-SPN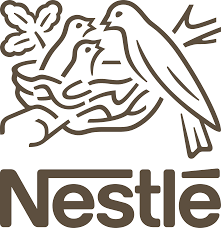 | | |
| --- | --- |
| Country | Spain |
| Webpage | – |
| Contact person | Dionys Forster |
Nestlé produces a wide range of baby food, breakfast, culinary, confectionary, pet food and beverage products. Europe is a very important market with hundred Nestlé factories sourcing agricultural raw materials equal the value of CHF 2.5 Bn. The great majority of raw materials are grown in Europe. For strategic categories e.g. dairy, coffee, cocoa and baby food, Nestlé operates the so-called Farmer Connect, in which raw materials are directly bought at farm or cooperative level. Globally, 700 agronomists/ sourcing specialists and 6 K support staff ensure the supply of raw materials to factories. The advantages of Farmer Connect, segregated supply chain with traceability up the farm or even field level.
To ensure quality of the produce and good agricultural practices, Nestlé train annually around 430 K farmers through the Nestlé Sustainable Agricultural Initiative and more recently through its Agripreneurship program. Lead farmers or so-called agripreneurs are offered a fast track to development. Agripreneurs are Nestlé's ambassadors in farmer communities that spearhead farm transformation and technology innovation. They are the first to embark on new carbon sequestration approaches, certification and assurance schemes. Agripreneurs lead with pride and encourage other to follow suit. To make agripreneurship happen, Nestlé foster conducive collaborative ecosystems, enabling local innovation in partnership with farmers, NGOs, consultancy firms, industry players and governmental entities.
WP1: in T1.2, we will support the baseline of climate performance and T1.3 we will contribute to knowledge exchange, mainly where our own supply chain is concerned. In T1.4, we further will contribute to complementing the knowledge reservoir and the systemic solutions developed at sourcing district scale.
WP2: in T2.2, we will help to develop the framework to guide transformation for farm-architype (-cluster-) specific sustainable solution (particular focus at the sourcing district level) in order that the processing and food industry can make sound decisions related to production innovation, sourcing and consumer communication.
WP3: in T3.2, we will support our local partner organisation in piloting solutions towards climate neutrality on Lead Commercial Farms and in T3.3, the evaluation of the impact. Finally, in T3.4, we will participate in peer-to-peer learning activities from Lead Commercial Farms to Replication/Outreach farms.
WP4: in T4.1, to develop and validate systemic scaling approaches. WP Deputy leader and TL 4.2 "Business models for sourcing district transformation". The aim of this task is to develop and validate business models for upscaling the transformation of farms towards climate neutral farms. This implies, (i) identify of farm architypes for low carbon farming lead and replication farms in sourcing districts of supply chains of Nestlé, Danone, Friesland Campina; (ii) define local intervention pathways including costs (building on I3S from WP1 and WP3) for different farm architypes in sourcing districts; (iii) build architype-specific implementation roadmaps and
investments schemes and (iv) elaborate financial support models to facilitate transformation. In T4.3, Contributor to carbon reduction and removal platform and carbon certification processes automation by defining the interface.