Massey University New Zealand
MasseyUniv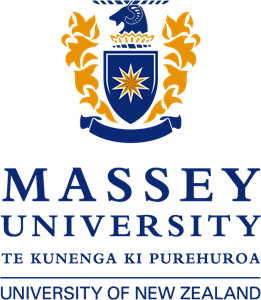 Massey University is a body corporate established under s3 of the Massey University Act 1963 and s162 of the Education Act 1989, and a Crown entity under s7 of the Crown Entities Act 2004
Massey University has a proud record in leading change primary industry beginning as an Agricultural college in 1927. Attracting world-leading staff, it has become synonymous with agricultural innovation. Today the University is known as a global leader in all aspects of primary production.
The School of Agriculture and Environment's research is focused on taking our primary industries (pastoral agriculture, crops, horticulture and forestry) into a sustainable future, and ensuring the conservation of our indigenous biodiversity and landscapes. We aim to find a responsible social, environmental and economic balance between production and sustainability. We work with industry ad research partners from throughout New Zealand and around the world. The innovations we bring to the primary industries come from our transdisciplinary approach across the product value chain.
Together with AgResearch, we will work on a project shadowing main WPs in European project: WP 2, 3, and 4. In WP2, (Task 2.2, 2.3, 2.4) we will complement the methodologies shared by AgResearch with novel quantitative modelling methodologies to evaluate farm decisions towards climate neutrality. We will start from nationally representative statistical data and estimate econometrically elasticities able to express the relationships between dairy farm outputs (both desirable and undesirable, such as emissions and leaching) and input usage. We will evaluate in WP3 (Task 3.3) some of the systems implemented in the AgResearch farmlets. We will support AgResearch in upscaling the joint initiative (in WP3 Task 3.4 and WP 4 Task 4.1) by interacting with outreach dairy farmers and along the value chain, and always in accordance with He Waka Eke Noa. We will explore the potential for climate neutral farming by designing farm modelling scenarios for an NZ nationally-representative sample of farms in WP4 (Task 4.4).